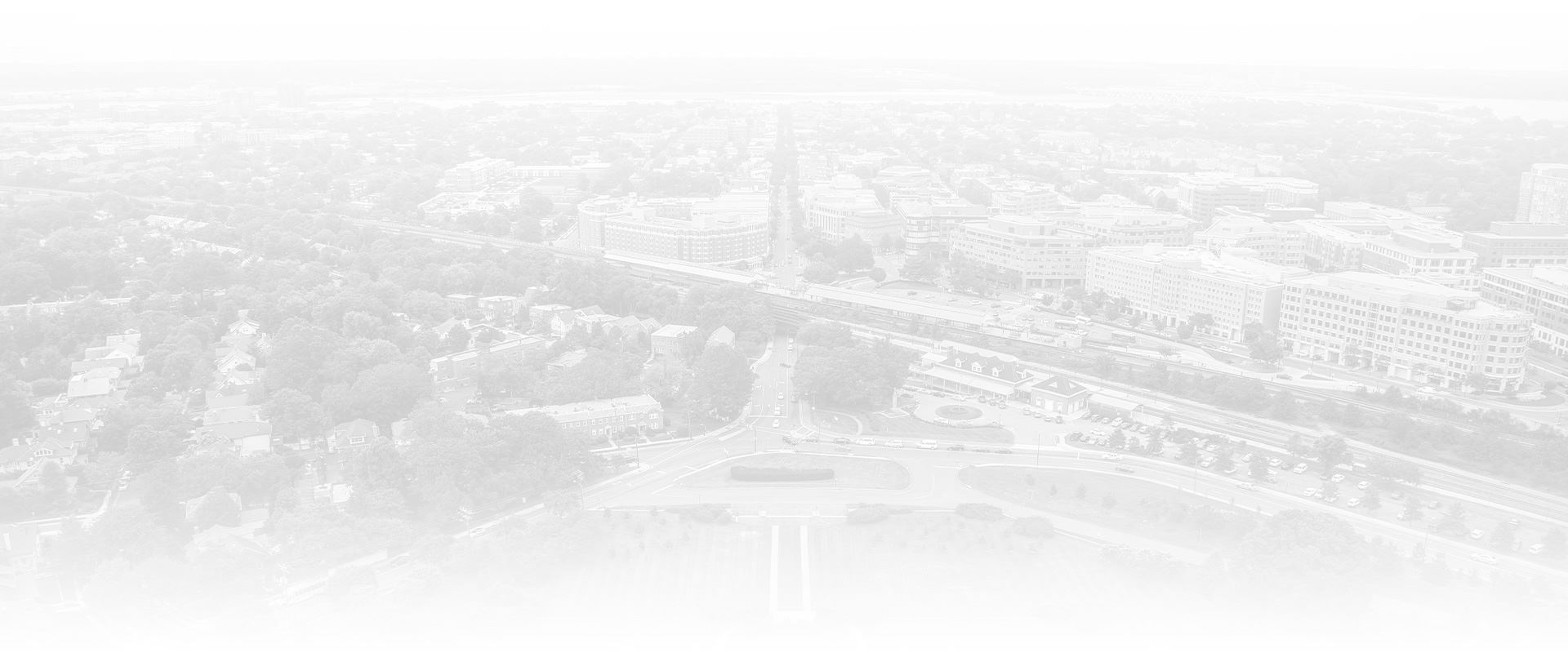 Defending white collar investigations & criminal charges in NOrthern Virginia
Offices in Alexandria & Leesburg
Our attorneys frequently undertake the defense of federal and state white collar investigations and criminal charges, including allegations of honest services fraud and bribery related to government contracts, mail and wire fraud, mortgage fraud, health care fraud, embezzlement, and other non-violent or financially related matters.
Proactive Approach
In certain situations, we recommend that clients subject to white collar investigations take proactive measures (usually through counsel) to mitigate or obviate the possibility of criminal charges. Proactive measures may include appropriately responding to government inquiries for information or grand jury subpoenas, potentially meeting with law enforcement and prosecutors, and/or tendering or paying back allegedly improperly obtained property or funds.
Each situation must be individually assessed to determine whether the client has criminal exposure and the appropriate course of action.
Strong Trial Teams
In defending complex and high stakes criminal cases, we assemble trial teams of experienced and capable trial attorneys, investigators, experts, and support personnel. We routinely engage in extensive pretrial motion practice to limit or suppress evidence in addition to requesting other forms of relief. We also believe in conducting thorough factual investigations, preparing and vetting witnesses and cross-examination, and in certain cases, we present prosecution and defense arguments to mock juries to aid us in understanding the impact of evidence and argument. We have tried numerous cases to conclusion before judges and juries and secured acquittals in high stakes cases.
Experts and Investigators
The use of experts is sometimes necessary to capably defend white collar allegations. We have relationships with many experts, including experts in computer and phone forensics, accounting, and other fields.
We also regularly use private investigators who become integral parts of our trial teams. Our investigators have backgrounds in law enforcement and public defense.
Plea Negotiations, Loss, Mitigation, and Sentencing
While we have extensive trial experience, we recognize plea negotiations are an essential stage of any criminal case and we have an ethical responsibility to appropriately seek, negotiate, and communicate plea offers. In this regard, successful pre-charge negotiations, presentation of mitigation, and/or pretrial litigation can sometimes assist in obtaining a favorable plea offer.
In white collar matters, we recognize potential incarceration (especially in federal cases) is significantly driven (sometimes unfairly) by the intended loss or pecuniary harm. For example, the federal sentencing guidelines "award bonus punishment points for different levels of proven loss." United States v. Schneider, 930 F.2d 555 (1991). That is, the federal sentencing guidelines "loss table" recommends greater punishment based on the actual or intended monetary loss. See Guideline section 2B1.1.
In this regard, negotiating the "loss" upfront to a lesser amount can save a client significant prison time as well as sometimes mitigate the client's exposure to restitution and/or forfeiture.
However, pecuniary harm, albeit important, is not the only sentencing factor in a white collar case. There may be mitigating factors that explain, in whole or in part, the alleged offense conduct that should be considered in fashioning a fair resolution and/or sentence. Mitigating factors can include lack of prior record, lack of actual loss (e.g. performing the work of an improperly awarded contract), work and social history, family, contributions to the community and public service, military service (including PTSD and TBI), substance abuse and/or mental health issues, disabilities, immaturity, peer pressure, financial pressure or even heat of passion.
In this regard, with the client's agreement, we wish to get know the people we represent in order to potentially present mitigating evidence to prosecutors and judges. In cases where a plea agreement is reached and the court decides the sentence, we may present live witnesses and/or experts in advocating for a particular outcome at a sentencing hearing. We also typically prepare a detailed written submission to the sentencing court in the form of a memorandum in aid of sentencing (also known as a position on sentencing in federal court) that may argue sentencing guidelines points, but as importantly, discusses the characteristics and background of the defendant, argues mitigating issues, and makes a principled sentencing recommendation.
FORFEITURE AND RESTITUTION
In white collar matters issues of potential asset forfeiture and restitution should be considered early on in the representation to attempt to limit the client's personal financial exposure. A significant forfeiture and/or restitution judgment may have life long financial consequences. Further, the government may seek to satisfy a restitution or forfeiture judgment through not only the seizure of improperly obtained assets, but through seizure of substitute assets (e.g. personal bank accounts, homes, vehicles, or other assets).
It is also important to recognize that restitution and forfeiture are different and a client could be responsible for both. Restitution serves to make an alleged defrauded victim whole. Forfeiture is used to disgorge illicit profits. It is necessary in all white collar cases, especially in federal ones, to work to avoid a client paying restitution and being held responsible for forfeiture of any profits, which can result in substantial unfairness if they are one in the same.
In considering restitution and forfeiture issues early on in a white collar case, the government and alleged victims of financial fraud recognize it is often better to get something upfront as opposed to obtaining a paper judgment that needs to be collected on later. This can lead to more favorable negotiated financial resolutions and overall results.
---
Feel free to contact us at (703) 468-8557 if you would like to confidentially consult on a criminal matter.
--- WHAT PEOPLE SAY

At King, Campbell, Poretz, and Mitchell, your satisfaction is our priority! See for yourself what our clients have to say about working with us.
"I'd recommend him to anyone in need of help. Very patient and understanding. Walks you through the entire process step by step"

Mr. Ryan Campbell is The Great Lawyer! Very knowledgeable about the law and had my case dismissed!

- Eduardo O.

"Besides marrying my wife, hiring Joe King as my attorney was the best decision of my life."

Right from the start, I felt like I was in good hands. I could tell Joe King really cared about my situation and believed me.

- Mark T.

"I needed an attorney for a traffic related ticket, that could have been very bad, and was referred to Joe King"

Mr. King has the ability to really and truly listen, and then starts to strategize from a point of understanding.

- Meti L.

"You cannot find a better attorney than Joe King."

From our initial meeting and throughout the process I had a 100% confidence I had made the right choice. Joe was easy to communicate with, very professional.

- J.G.

"Mr. Ryan Campbell has been a great lawyer to me. He listened very carefully and very patiently to every detail of my case."

Mr. Campbell went above and beyond to defend me and I am great-full to have representing me.

- Habte Z.

"Evelyn represented me for my very complex divorce case."

My case became so complex and Evelyn managed to be one step ahead each time. She kept me updated at every step.

- Rinku S.

"Sean Sherlock handled my DUI case back in 2020. I was scared and full of doubt."

Mr. Sherlock is definitely for the people he represents.

- Evin R.

"Ms. Mitchell is that rare attorney that recognizes this rollercoaster and works to ease the transition, and sometimes brutal court case"

I highly recommend Evelyn Mitchell, if your marriage must be dissolved she is a lawyer you can trust to watch for your best interests and bring you to a good conclusion.

- Ross B.