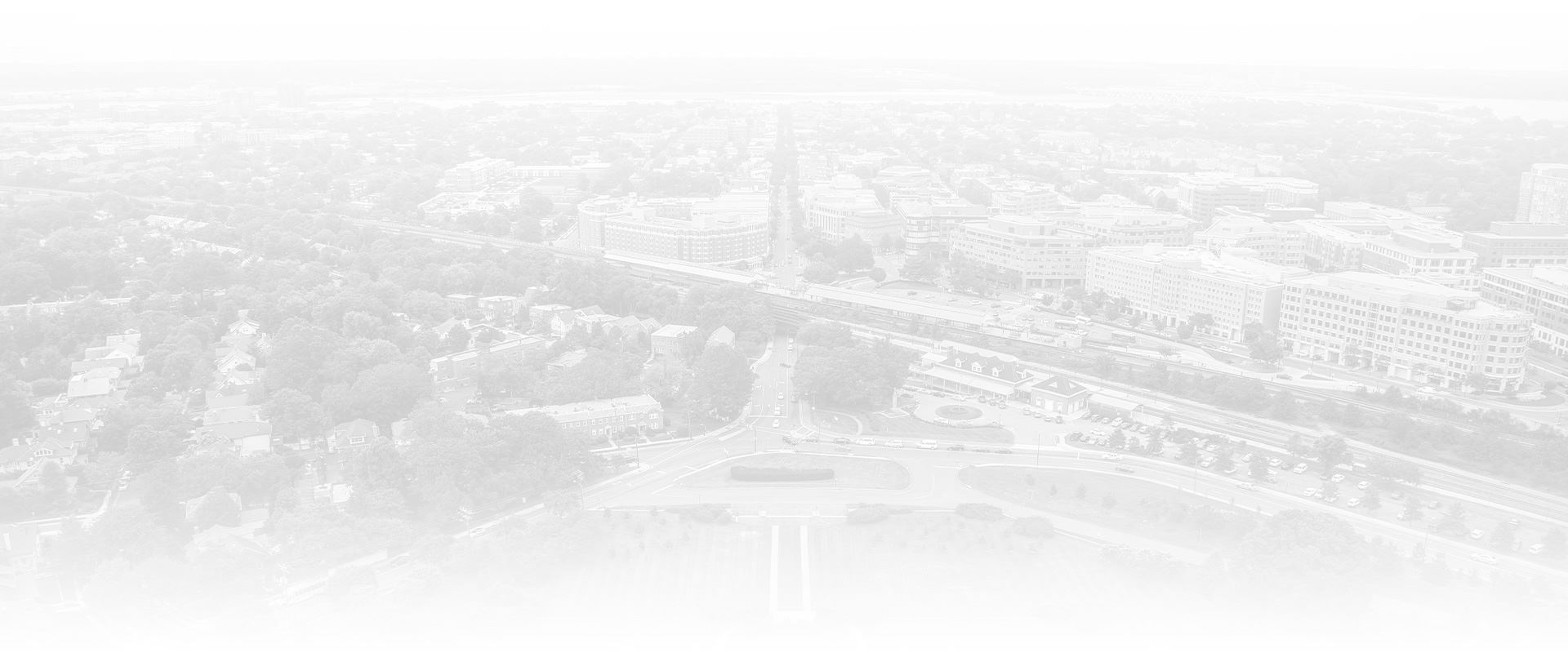 Sex Crime Defense Lawyer in Virginia
Offices in Alexandria & Leesburg
Most of us rightfully assume that rape, sodomy, and penetration with an object are the most serious sex crimes and they potentially carry 5 years to life in prison in Virginia. Virginia, however, has many sex crimes that carry severe legal consequences, including but not limited to registering as a sex offender and in certain extreme cases, indefinite civil commitment. The following blog discusses different types of sex crimes in Virginia, and under what circumstances they may result in felony charges.
Sexual Battery
According to the Virginia code, sexual battery is sexual abuse of a complaining witness against their will "by force, threat, intimidation, or ruse." Va. Code § 18.2-67.4(i). "Sexual abuse" is "an act committed with the intent to sexually molest, arouse, or gratify any person where: (a) the accused intentionally touches the complaining witness' intimate parts or material directly covering such intimate parts." Va. Code § 18.2-67.10(6)(a).
A person convicted of sexual battery for a third time will incur a separate felony charge, which will require being registered as a sex offender. A person convicted of sexual battery against a minor also will be required to register. It should be kept in mind that Virginia's sexual registration laws (see Va. Code 9.1-900 et seq) have been frequently expanded/extended, requiring counsel to regularly review the registration laws if a client is charged with a sexual offense.
It should be kept in mind, however, that sexual battery is sometimes improperly charged by magistrates that do not understand the law. As held by Virginia appellate courts, sexual battery requires evidence of more force than the force necessary to accomplish the touching itself. See e.g. Johnson v. Commonwealth, 5 Va. App. 529, 534 (1988). In other words, "unless some force is used to overcome the will of the complaining witness, the unlawful touching constitutes common law assault and battery." Id. (emphasis added). Furthermore, evidence that the defendant purportedly acted without warning or provocation cannot satisfy the "force" element of sexual battery. Woodard v. Commonwealth, 27 Va. App. 405 (1988).
Infected Sexual Battery
A person who engages in sexual intercourse or anal intercourse with someone with the intent of infecting them with HIV, syphilis, or Hepatitis B, can be charged with a felony. If the person does not intend to infect the person, then the crime is classified as a Class 1 misdemeanor.
Prostitution or Solicitation
Both engaging in prostitution or soliciting the services of a prostitution are classified as Class 1 misdemeanors.
Rape
Sex crimes that involve children are categorized separately and charged differently than those committed against adults. Any person who engages in intercourse with a child under 13 can be charged with rape of a minor, which offense carries a mandatory life sentence if the person is 18 or older.
Carnal Knowledge And Contributing to the Delinquency
Carnal knowledge is defined as the following sexual acts: sexual intercourse, cunnilingus, anilingus, anal intercourse, and animate and inanimate object sexual penetration. A person can be charged with Carnal Knowledge of a minor between the ages of 13-15. This crime is characterized by a lack of force and is a Class 4 felony.
Carnal knowledge of a child becomes a Class 6 felony if the child is between the ages of 13-15 and the accused is three years or older than the child, and if the accused obtains consent without force. If the accused is less than three years older than the child, the crime remains a Class 4 felony. Should the accused be less than 3 years older than the child, the sex crime is a Class 4 misdemeanor and punishable by fine.
Because victims are minors, a conviction generally requires the convicted to be registered on the sex offender registry.
Consensual intercourse with a child under 18 but at least 15 years old is a Class 1 misdemeanor called contributing to the delinquency of a minor if the accused is over 18. The age of consent in Virginia is 18, so any sexual contact with a minor will be considered a crime of some sort. A person convicted of contributing generally need not register.
Sexual Battery and Minors
If sexual abuse is committed against a victim younger than 13, it is a felony of aggravated sexual battery. The penalty is between one and twenty years in prison and a fine of up to $100,000. Registration is required as well.
TAKING INDECENT LIBERTIES WITH A CHILD
An accused person (18 years or older) can be charged with this Class 5 felony if any of the following take place:
Knowingly and intentionally expose his or her sexual parts or genitalia to any child whom such person is not legally married or propose that any such exposure to a child; or
Propose that any such child feel/fondle his or her own sexual parts or the sexual parts of any such person, or propose that such person feel/fondle sexual parts of any such child; or
Propose to such child a performance of an act of sexual intercourse or any act described in statute Crimes Against Nature.
This crime is a Class 5 Felony.
When the Accused is a Minor
Minors who are accused of offenses against other minors face different penalties under the law. If non-consensual carnal knowledge of a minor is committed by a minor who is at least three years older than the complaining witness, the accused can be convicted of a felony that is punishable by one to five years in prison. If the accused is less than three years older than the child, and obtains consent, the offense is a Class 4 misdemeanor. Moreover, there are different penalties regarding minor involvement in crimes against minors of a sexual nature.
Sex Crimes
We hope that this post has cleared up some questions you may have regarding crimes of a sexual nature in Virginia. Of course, this post does not substitute for legal advice regarding specific cases and there are many other scenarios not covered in the post that could result in sex charges (e.g. unlawful filming, soliciting a minor through the internet, possession of child pornography, and many other charges). If you are facing charges, call our office to schedule an appointment with one of our knowledgeable and experienced attorneys. WHAT PEOPLE SAY

At King, Campbell, Poretz, and Mitchell, your satisfaction is our priority! See for yourself what our clients have to say about working with us.
"I'd recommend him to anyone in need of help. Very patient and understanding. Walks you through the entire process step by step"

Mr. Ryan Campbell is The Great Lawyer! Very knowledgeable about the law and had my case dismissed!

- Eduardo O.

"Besides marrying my wife, hiring Joe King as my attorney was the best decision of my life."

Right from the start, I felt like I was in good hands. I could tell Joe King really cared about my situation and believed me.

- Mark T.

"I needed an attorney for a traffic related ticket, that could have been very bad, and was referred to Joe King"

Mr. King has the ability to really and truly listen, and then starts to strategize from a point of understanding.

- Meti L.

"You cannot find a better attorney than Joe King."

From our initial meeting and throughout the process I had a 100% confidence I had made the right choice. Joe was easy to communicate with, very professional.

- J.G.

"Mr. Ryan Campbell has been a great lawyer to me. He listened very carefully and very patiently to every detail of my case."

Mr. Campbell went above and beyond to defend me and I am great-full to have representing me.

- Habte Z.

"Evelyn represented me for my very complex divorce case."

My case became so complex and Evelyn managed to be one step ahead each time. She kept me updated at every step.

- Rinku S.

"Sean Sherlock handled my DUI case back in 2020. I was scared and full of doubt."

Mr. Sherlock is definitely for the people he represents.

- Evin R.

"Ms. Mitchell is that rare attorney that recognizes this rollercoaster and works to ease the transition, and sometimes brutal court case"

I highly recommend Evelyn Mitchell, if your marriage must be dissolved she is a lawyer you can trust to watch for your best interests and bring you to a good conclusion.

- Ross B.