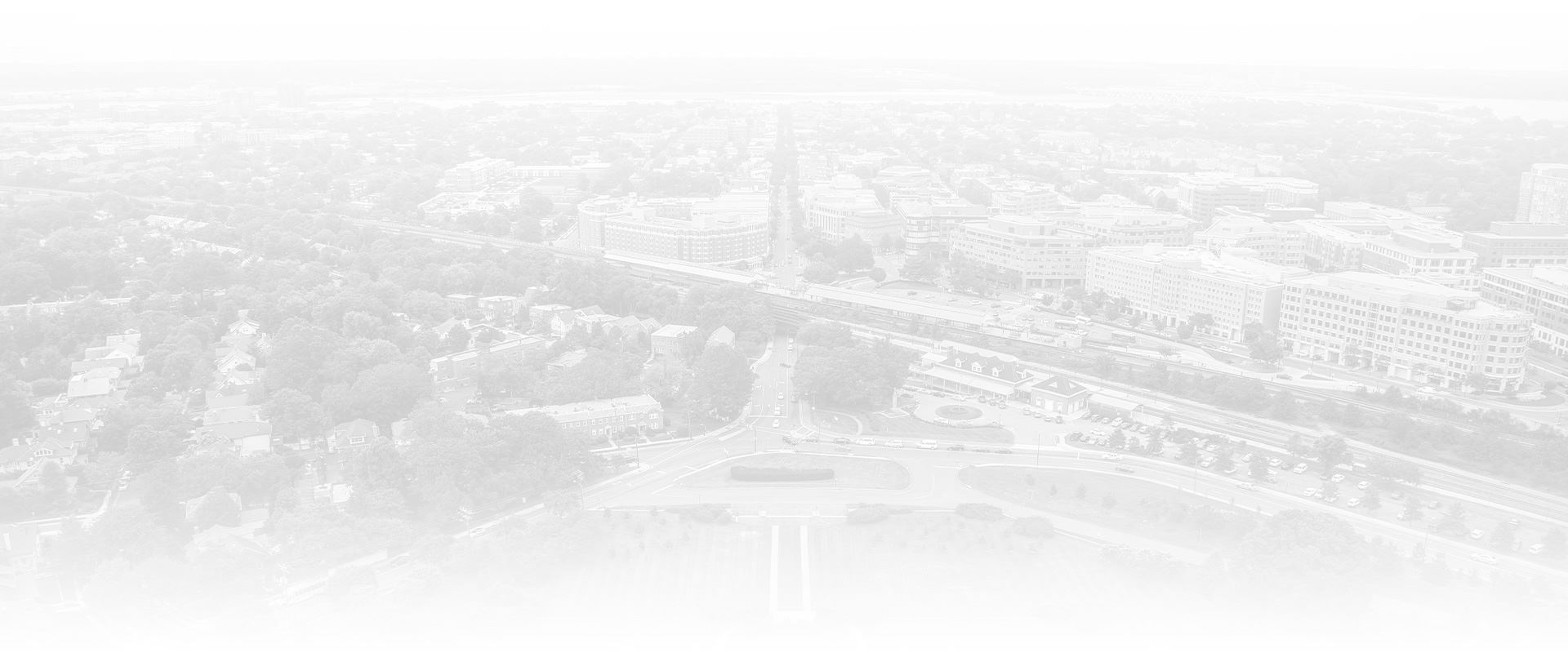 Alexandria Domestic Violence Attorneys
Defending Clients Facing Domestic Assault & Battery Charges in Fairfax County, VA
Oftentimes a person facing charges can complicate matters by simply having no real experience with the laws surrounding domestic violence charges. If you are currently facing domestic violence charges, please contact our Alexandria domestic violence lawyers at King, Campbell, Poretz, and Mitchell for a consultation.
---
Have you been accused of domestic assault & battery? Call King, Campbell, Poretz, and Mitchell today at (703) 468-8557 or contact us online to schedule a consultation with our domestic violence attorneys in Alexandria.
---
Virginia Domestic Assault & Battery Laws
In Virginia, there are two criteria that must be met in order to be convicted of domestic assault and battery:
The complainant is a

family

or household member of the defendant. This includes many relationships, such as spouses, siblings, parents/children, and girlfriend/boyfriend who reside together.
Either intended to harm the complainant with the ability to do so; or committed an overt act meaning to place the complainant in fear or harm and that person was placed in fear of harm, AND willfully touched the complainant, without legal justification in an angry, rude, or vengeful manner.
The implications are clear to legal experts but may be less obvious to lay people. You do not have to have hurt or injured the complainant in order to be convicted of domestic assault and battery. You only have to have touched them inappropriately. Shoving, slapping, pushing, or grabbing, even when they do not leave marks or injuries, are sufficient to convict. And even if these actions took place during an argument, being charged and convicted of domestic assault and battery is still possible. The baseline for charging and convicting someone of domestic violence in Virginia is lower than many assume. And keep in mind that you may be subject to a protective order.
Is Domestic Assault & Battery a Misdemeanor in Virginia?
Domestic assault and battery is classified as a Class 1 Misdemeanor, which can come with a maximum jail sentence of one year, a fine of $2,500, or both. Your exact punishment will depend on many factors, including the particulars of the incident, any previous convictions, and other components of your case.
In addition to jail time and fines, there are further consequences. You may no longer own a firearm after you've been convicted of domestic assault and battery. This has a significant impact on those who are convicted and must use a firearm in the course of their work.
Moreover, the convicted may not have contact with the complainant for up to two years. Conditions will be placed upon this contact, and may be as innocuous as "no harassing contact," but may be as severe as absolutely no contact. This will severely impact co-parenting relationships. Not following this requirement may initiate further criminal proceedings.
For those convicted of domestic assault and battery who aren't U.S. citizens, the conviction can have even more impact. This may place your ability to remain in the U.S. at risk, and if you have a security clearance, that may also be at risk. Domestic assault and battery convictions can have even more consequences than those listed here, so it is very important that these charges are taken seriously and handled with care.
The Pros and Cons of Deferred Finding
For those facing domestic assault and battery charges for the first time; the court may offer a "deferred finding." A deferred finding will require you to agree in open court that there is enough evidence to convict you, and that the court recognizes that there's enough evidence to convict you of domestic assault and battery. With a deferred finding, the court will not convict you for a period of time, during which you will be placed on probation, prohibited from owning firearms, required to attend domestic violence courses and submit to clinical assessments, maintain a clean record, have no contact with the complainant, and other requirements determined by the court. Provided that you can comply with all of these constraints, the charge is dismissed at the end of the time period.
For many, a deferred finding is positive in that it allows you to avoid having a conviction for domestic assault and battery on your record. You retain the rights you had prior to the charge and deferred finding period. However, for others, a deferred finding is not necessarily better. Despite the charge being dismissed, your record will always show that you were arrested for domestic assault and battery, and this cannot be expunged. Also, you must take into account that you may still be convicted of the charge, even if you accept the deferred finding if you neglect to fulfill all the court's requirements. For non-U.S. citizens, a deferred finding may be treated the same as a conviction, leading to a complication with immigration cases.
When considering a deferred finding, consulting with a domestic violence attorney is in your best interest. Even if you lose a trial, the court may still be able to grant you a deferred finding, but this all depends on the merits of your case, the Commonwealth Attorney, and the jurisdiction in which you are tried.
---
Contact our Alexandria domestic violence lawyers today at (703) 468-8557!
---
CAN THE COMPLAINANT DROP CHARGES?
Often clients are under the mistaken impression that if the complainant withdraws his or her complaint that the charges will be dismissed. Unfortunately, this is not always the case. Because the complainant is represented by the Commonwealth Attorney (in other states, District Attorney), the Commonwealth Attorney has a responsibility to represent the interests of the entire community, not just the complainants. For one thing, the Commonwealth Attorney may be concerned that the complainant desires to drop charges due to being coerced by the accused.
Generally, the Commonwealth Attorney decides whether to proceed with charges based on how likely he or she would be able to get a conviction. If the complainant refuses to testify in court, he or she can be summoned with the threat of contempt of court charges; however, the complainant may still be able to plead the Fifth Amendment. If these options do not seem favorable to the Commonwealth Attorney, he or she may push for a so-called victimless prosecution.
Victimless Prosecution
A victimless prosecution involves the Commonwealth Attorney prosecuting the charge without the testimony of the complainant. The Commonwealth Attorney may seek a victimless prosecution if he or she has one of two things:
A witness other than the complainant willing to testify to the veracity of the incident
The confession of the accused to law enforcement or other witnesses.
The confession given by the accused is not enough to convict, but if there is other evidence, such as visible marks on the complainant, damaged property at the scene, or other such corroboration, then the confession is sufficient. Bearing all this in mind, the complainant's refusal to pursue charges, or desire to withdraw charges, does not always mean that the charge will be dismissed.
THE PROCESS OF DOMESTIC ASSAULT AND BATTERY ADJUDICATION
If this is the first charge you have faced, you will be unfamiliar with how the courts work. In Virginia, charges of this sort are typically dealt with in the Juvenile and Domestic Relations Court (JDR). Cases that involve family issues or issues with minors are handled by JDR, so it handles domestic assault and battery charges due to the involvement of family members.
You will receive a JDR trial date, and on that date, you will appear in court. Your case will either proceed to trial or it will be settled by a plea agreement. Rarely your trial will be postponed or "continued" on this date.
Before your trial, your attorney will prepare your case by going over the information you have given, collecting evidence, and obtaining discovery. Discovery is the information that the Commonwealth attorney is required to give your attorney prior to trial and includes exculpatory evidence, your criminal record, and statements made to law enforcement. Be aware that friends and family can write letters of support for you to the court.
Oftentimes the Commonwealth Attorney will not and is not obligated to, provide this discovery until the morning of your trial. If you lose your trial, even if you did not accept a plea agreement, you can appeal "de novo." This will move your case from the district court to circuit court, and your JDR court finding will be irrelevant. You may also have the option of having your case presented to a jury.
---
Contact King, Campbell, Poretz, and Mitchell today to get started on your defense with our Leesburg & Alexandria domestic violence attorneys.
--- WHAT PEOPLE SAY

At King, Campbell, Poretz, and Mitchell, your satisfaction is our priority! See for yourself what our clients have to say about working with us.
"I'd recommend him to anyone in need of help. Very patient and understanding. Walks you through the entire process step by step"

Mr. Ryan Campbell is The Great Lawyer! Very knowledgeable about the law and had my case dismissed!

- Eduardo O.

"Besides marrying my wife, hiring Joe King as my attorney was the best decision of my life."

Right from the start, I felt like I was in good hands. I could tell Joe King really cared about my situation and believed me.

- Mark T.

"I needed an attorney for a traffic related ticket, that could have been very bad, and was referred to Joe King"

Mr. King has the ability to really and truly listen, and then starts to strategize from a point of understanding.

- Meti L.

"You cannot find a better attorney than Joe King."

From our initial meeting and throughout the process I had a 100% confidence I had made the right choice. Joe was easy to communicate with, very professional.

- J.G.

"Mr. Ryan Campbell has been a great lawyer to me. He listened very carefully and very patiently to every detail of my case."

Mr. Campbell went above and beyond to defend me and I am great-full to have representing me.

- Habte Z.

"Evelyn represented me for my very complex divorce case."

My case became so complex and Evelyn managed to be one step ahead each time. She kept me updated at every step.

- Rinku S.

"Sean Sherlock handled my DUI case back in 2020. I was scared and full of doubt."

Mr. Sherlock is definitely for the people he represents.

- Evin R.

"Ms. Mitchell is that rare attorney that recognizes this rollercoaster and works to ease the transition, and sometimes brutal court case"

I highly recommend Evelyn Mitchell, if your marriage must be dissolved she is a lawyer you can trust to watch for your best interests and bring you to a good conclusion.

- Ross B.