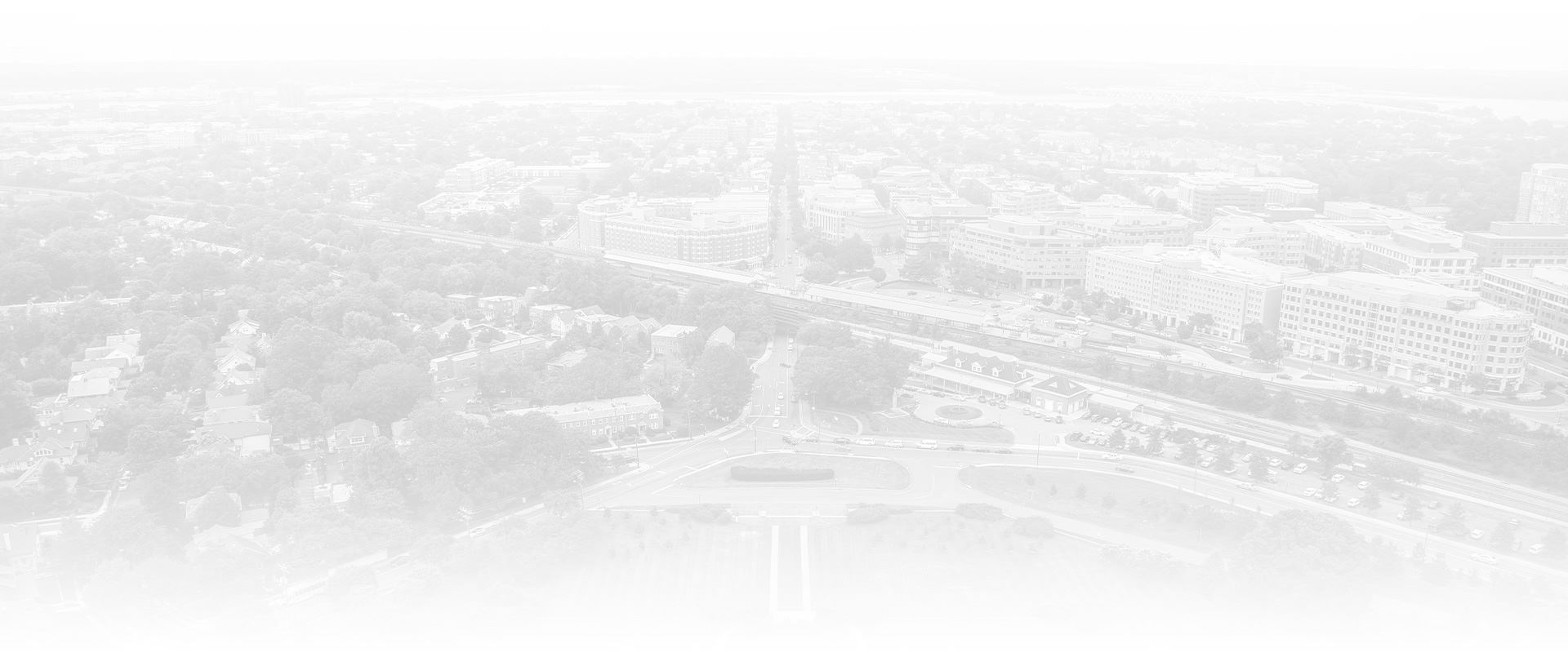 defending felony and misdemeanor hit & run charges in Northern Virginia
The firm has defended numerous felony and misdemeanor hit & run charges, sometimes associated with DUI and other allegations.
Hit & Run Generally
The statutes governing the duty of drivers to stop and provide personal information at the scene of an accident are set out in Virginia Code §§46.2-894 to 46.2-901.
Attended Property
Hit & run accidents involving "attended property" are the most serious. Under Virginia Code §46.2-894, leaving the scene of accident involving attended property is punished by as "a Class 5 felony if the accident results in injury to or the death of any person, or if the accident results in more than $1000 of damage to property or [] a Class 1 misdemeanor if the accident results in damage of $1000 or less to property."
Unattended Property
Hit & run accidents involving unattended property are less seriously punished. An accident involving unattended property is punished as a class 1 misdemeanor if the amount of property damage is more than $250, otherwise, it is a punished a class 4 misdemeanor. Virginia Code § 46.2-900 provides the penalties for a person convicted of hit & run involving unattended property:
If such accident results only in damage to property, the person so convicted shall be guilty of a Class 1 misdemeanor; however, if the vehicle or other property struck is unattended and such damage is less than $250, such person shall be guilty of a Class 4 misdemeanor. Va. Code §46.2-390
Hit & Run – Loss of License
Virginia Code §46.2-391 states that a defendant's license, upon conviction of hit & run, may be suspended "if such accident resulted only in damage to property and such damage exceeded $500, by suspension of his license or privilege to operate a motor vehicle on the highways of the Commonwealth for a period not to exceed six months by the court."
A felony conviction for hit & run, however, will likely result in an administrative license revocation of 1-year by DMV. Under Virginia Code §46.2-389, a person's privilege to drive will be so revoked, among other offenses, for felony convictions involving an automobile and hit & run accidents involving injury:
Any crime punishable as a felony under the motor vehicle laws of the Commonwealth or any other felony in the commission of which a motor vehicle is used; Va. Code §46.2-389(A)(5).
Failure to stop and disclose his identity at the scene of the accident, on the part of a driver of a motor vehicle involved in an accident resulting in the death of or injury to another person; Va. Code §46.2-389(A)(6).
Defenses
Some general defenses to hit & run include 1) inadequate proof of damage, if there are no injuries, 2) whether the defendant had actual knowledge of the harm, 3) proof the defendant was "involved in an accident," and 4) identity of the defendant allegedly involved in the accident.
Damage
Sometimes a prosecutor and/or hit & run victim will not be prepared to offer, to a court's satisfaction, an admissible damage figure without testimony from a repair shop. This defense may arise in the form of a hearsay objection when a victim has not yet paid to repair a vehicle, or the vehicle damage was paid for by insurance.
However, lay opinion by a property owner is generally admissible as to its value. Lester v. Commonwealth, 30 Va.App. 495, 504-05, 518 S.E.2d 318, 322 (1999)(upholding conviction for grand larceny where victim testified as to value of jewelry and other property belonging to her, which had been stolen from her residence).
This leaves open the possibility an owner, to prove $1000 or more in damage for instance, could testify to a vehicle's value prior to it being damaged, and then testify to its present value after an accident—with the difference being the damage figure. It should be kept in mind that in dealing with vehicles and other property that loses value over time, there must also be "due allowance for elements of depreciation." Dunn v. Commonwealth, 222 Va. 704, 705, 284 S.E.2d 792, 792 (1981) (reversing grand larceny conviction where Commonwealth introduced no evidence 10-year typewriter, originally purchased for $150, had maintained its value; indicating originally purchase price may be evidence of value, but there also must be "due allowance for the elements of depreciation")(internal citations omitted).
A blue book value of a vehicle may be introduced into evidence per Virginia Code §8.01-419.1.
KNOWLEDGE OF HARM/INJURY
The prosecutor "must prove that the defendant possessed actual knowledge of the occurrence of the accident, and such knowledge of injury which would be attributed to a reasonable person under the circumstances of the case." Kil v. Commonwealth, 12 Va. App. 802, 811, 407 S.E.2d 674, 679 (1991). The Virginia Supreme Court has viewed that a defendant is in violation of the statute if she "knew or should have known" that her conduct caused an injury during an accident. Payne v. Commonwealth, 674 S.E.2d 835, 842 (Va., 2009) (upholding conviction of felony hit and run where defendant's vehicle 'slammed' into [the victim's] car, and after the collision, [the victim] was bleeding and felt dazed, dizzy, and lightheaded"; upholding conviction of felony murder where appellant, during commission of felony hit and run, left scene of accident and struck and killed a pedestrian); citing Herchenbach v. Commonwealth, 185 Va. 217, 220, 38 S.E.2d 328, 329 (1946).
An example of a defendant not realizing he caused injury is Brannon v. Commonwealth, 667 S.E.2d 841, 52 Va. App. 800 (Va. App., 2008). In Brannon, the Virginia Court of Appeals reversed appellant's conviction for felony hit & run where the appellant left the scene of an accident after rear-ending the victim's vehicle. While the victim had to wear a neck brace after the accident for her injuries and testified the appellant "hit me so hard that he knocked my sunglasses off" and "my teeth smacked together," the victim also exited her vehicle after the accident without visible signs of distress or injury and asked the appellant if he was ok before the appellant fled the scene. 667 S.E.2d at 842, 844, 52 Va. App. at 801, 806.
While the case law focuses on knowledge of physical injury in regard to felony hit & run charges, it would appear Brannon could be applicable to felony hit & run charges based on property damage of $1000 or more.
INVOLVED IN AN ACCIDENT
A defendant may not be convicted of a hit and run without physically striking another vehicle unless the defendant is the proximate cause of the accident. Robinson v. Commonwealth, 645 S.E.2d 470 (Va., 2007)(reversing appellant's conviction where his vehicle had no physical contact with decedent's car and was not the "proximate cause" cause of her vehicle veering off the road; holding for a driver to be involved in an accident "there must be physical contact between the driver's vehicle and another vehicle, person, or object, or the driver of a motor vehicle must have been a proximate cause of an accident")(emphasis in original).
Identity
If there is no valid admission to driving, defense attorneys should be sensitive to whether an accused, involved in an accident, is subjected to an identification procedure that complies with due process, rather than a "show up" identification procedure where only the defendant is shown to the complaining witness. There are inherent problems "in the use of a single-photograph identification procedure." Wise v. Commonwealth, 6 Va. App. 178, 184 (1988), citing Hudson v. Blackburn, 601 F2d. 785 (5th Cir. 1979). If a single person, especially if identified by police as a suspect, was shown to the witness, the out of court procedure may be unduly suggestive. Where an inherently suggestive identification procedure gives rise to a substantial likelihood of misidentification, it violates due process. See Manson v. Brathwaite, 432 U.S. 98 (1977); Neil v. Biggers, 409 U.S. 188 (1972). If a due process violation is found, a court should exclude the suggestive identification unless it is nonetheless reliable based on "the opportunity of the witness to view the criminal at the time of the crime, the witness' degree of attention, the accuracy of the witness' prior description of the criminal, the level of certainty demonstrated by the witness at the confrontation, and the length of time between the crime and the confrontation." Neil v. Biggers, 409 U.S. at 199-200. If this totality of circumstances test is answered in the negative, the identification should be suppressed. Further, any subsequent in-court identification of an accused by a witness is inadmissible unless the id has an origin independent of the out-of-court identification. Wise v. Commonwealth, 367 S.E.2d 197, 202 (Va. App. 1988). WHAT PEOPLE SAY

At King, Campbell, Poretz, and Mitchell, your satisfaction is our priority! See for yourself what our clients have to say about working with us.
"I'd recommend him to anyone in need of help. Very patient and understanding. Walks you through the entire process step by step"

Mr. Ryan Campbell is The Great Lawyer! Very knowledgeable about the law and had my case dismissed!

- Eduardo O.

"Besides marrying my wife, hiring Joe King as my attorney was the best decision of my life."

Right from the start, I felt like I was in good hands. I could tell Joe King really cared about my situation and believed me.

- Mark T.

"I needed an attorney for a traffic related ticket, that could have been very bad, and was referred to Joe King"

Mr. King has the ability to really and truly listen, and then starts to strategize from a point of understanding.

- Meti L.

"You cannot find a better attorney than Joe King."

From our initial meeting and throughout the process I had a 100% confidence I had made the right choice. Joe was easy to communicate with, very professional.

- J.G.

"Mr. Ryan Campbell has been a great lawyer to me. He listened very carefully and very patiently to every detail of my case."

Mr. Campbell went above and beyond to defend me and I am great-full to have representing me.

- Habte Z.

"Evelyn represented me for my very complex divorce case."

My case became so complex and Evelyn managed to be one step ahead each time. She kept me updated at every step.

- Rinku S.

"Sean Sherlock handled my DUI case back in 2020. I was scared and full of doubt."

Mr. Sherlock is definitely for the people he represents.

- Evin R.

"Ms. Mitchell is that rare attorney that recognizes this rollercoaster and works to ease the transition, and sometimes brutal court case"

I highly recommend Evelyn Mitchell, if your marriage must be dissolved she is a lawyer you can trust to watch for your best interests and bring you to a good conclusion.

- Ross B.