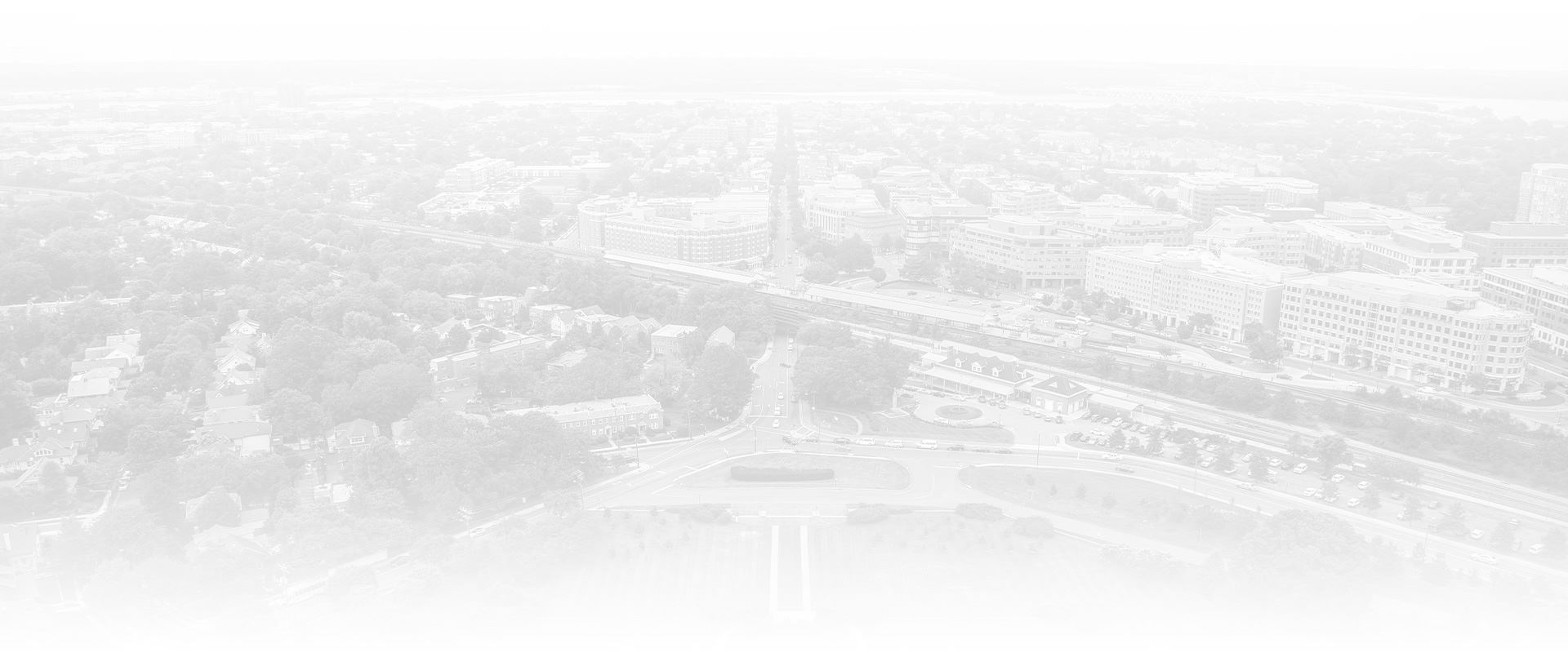 Alexandria DUI Attorneys
Experienced Drunk Driving Defense Lawyers in Northern Virginia
DUI is a serious offense that can lead to varying penalties that can have a dramatic impact on your life. Having experienced legal representation is key to ensuring you are seeking the best possible result, whether a case dismissal, reduction of charges, or acquittal in court.
At King, Campbell, Poretz, and Mitchell, our criminal defense lawyers have lectured on DWI defense (also known as DUI in Virginia) to other lawyers, co-authored chapters in a leading Virginia treatise on DUI and serious traffic defense and strive to be on the cutting edge of the law. We have tried dozens of DWI cases to verdict and obtained many not guilty verdicts and favorable negotiated settlements, often through aggressive pretrial motion practice.
We defend DWI cases in Virginia and Washington D.C. and have significant federal DWI/DUI experience in the United States District Court for the Eastern District of Virginia. We are not a "DUI mill" that relies on a large case volume and advertises purported successes. Each case is handled individually. Pretrial motions, which are critical in DUI charges due to the many Constitutional and technical factors that arise in such matters, are tailored to each case. If you are facing DUI, we recommend that you take action by discussing the specifics of your case in consultation to learn more about what you are up against and how we can help.
Virginia DUI Laws
In Virginia, DUI/DWI can consist of the following:
Driving while under the influence of alcohol
Driving with a blood alcohol concentration (BAC) of .08 percent or higher
Driving while under the influence of marijuana, drugs, or intoxicants
What are the Penalties for a DUI in Virginia?
A first offense is charged as a misdemeanor that may involve jail time of up to a year but carries no minimum unless your BAC measured .15 percent or higher. You may also receive a fine that can range from $250 up to $2,500 and the loss of your license for up to 12 months.
Second Offense DUI
A second offense DUI committed within 10 years, while still a class 1 misdemeanor, carries a 10-day mandatory minimum jail sentence. A second DUI offense committed within five years (also a class 1 misdemeanor) carries a 20-day mandatory minimum jail sentence.
Additional penalties apply if a second offense is committed while the defendant has an elevated BAC. A BAC of .15 or higher carries an additional 10 mandatory days and a BAC of .21 or higher carries an additional 20 mandatory days. The license suspension term for a second offense is significant. You will face three years with restricted driving privileges available after four months if the offense was committed within 10 years and one year if the second offense was committed within five years of the first offense. Ignition interlock is required upon the issuance of a restricted license after a second offense DUI.
Third and Fourth-Offense DUI
A third or fourth offense DUI offense in Virginia is a class 6 felony (maximum penalty of five years in prison). A third offense within 10 years carries:
A 90-day mandatory minimum jail sentence
If committed within five years, a 6-month mandatory minimum sentence
A fourth offense DUI committed within 10 years of the prior offenses is also a class 6 felony that carries a one-year mandatory minimum.
Upon a felony DUI conviction, your license is indefinitely revoked and can only be reinstated upon judicial order after a minimum suspension period of five years and the fulfillment of other conditions. A person may be eligible, under certain conditions, to obtain a restricted license upon conviction of a felony DUI after three years.
Our Approach to DWI & DUI Cases in Northern Virginia
In assessing and advising clients facing DWI charges, we believe that it is important to provide an honest assessment of the case. While we have obtained many not guilty verdicts, dismissals due to suppressing evidence, as well as negotiated lesser offenses such as reckless or improper driving, cases exist where achieving a favorable outcome is about mitigating overall penalties (e.g., jail time) as opposed to avoiding a DWI/DUI conviction. We advise clients where they stand rather than promising an improbable outcome.
In preparing a defense, we consider factual, technical, and constitutional issues. And while no limits exist to factual scenarios or defenses related to a DWI allegation, it is important to analyze a checklist of common issues in preparing a defense.
At King, Campbell, Poretz, and Mitchell, we look at the following issues:
Was the stop supported by reasonable suspicion or, in the case of a traffic infraction, probable cause?
If a roadblock or DWI checkpoint resulted in the detention, did the police have a constitutional plan to ensure that the roadblock was neutrally and fairly administered? If so, were the police adhering to the plan?
If an accident case, can it be established that the defendant was driving, arrested within three hours of the offense (where Virginia Code 182-268.2 is applicable), and/or did not consume alcohol or drugs after the accident?
If an accident case, are field sobriety tests valid tools to assess probable cause to arrest where, for example, an airbag deployed and struck the defendant or the defendant was otherwise injured and/or disoriented?
After a stop, did the defendant validly consent to field sobriety tests and were the field sobriety tests properly administered? We have successfully argued that field sobriety tests are searches within the Fourth Amendment and consent to perform them must be free and voluntary.
Are field sobriety tests valid in cases where the defendant should not have been subject to the tests due to age, disability, weight, or other injuries?
Did the defendant validly consent to a preliminary breath test at the site of the arrest and, if so, was it reliable and otherwise admissible in a pretrial hearing to establish probable cause for arrest?
Did probable cause exists based on all the facts and circumstances to justify a defendant's DWI arrest?
If a defendant was validly arrested for DWI and submitted to a breath or blood test, did the breath test technician or doctor/nurse (in blood cases) follow the proper methods and procedures to ensure the test's validity?
Was a blood draw obtained per the strictures of the Fourth Amendment's warrant requirement?
If a blood test was taken, was a second sample taken in order for the defendant to obtain, as guaranteed by the Virginia Code, an independent test, should the defendant demand an independent blood test?
Particularly with breath tests, did the defendant have any medical or other individual circumstances (e.g., gastro-reflux disease ((GERD)), a variable or different blood/breath partition ratio, or a higher mouth temperature than assumed by the breath test device that could render the test less reliable or result in an artificially high reading?
Are there any other constitutional or procedural challenges that can be mounted against field sobriety tests and/or blood alcohol tests?
If a second or felony DWI offense, what challenges can be made to the alleged prior offenses?

OTHER CONSTITUTIONAL CHALLENGES & DEFENSE STRATEGIES
SERVING DRIVERS IN FAIRFAX, PRINCE WILLIAM & ARLINGTON COUNTIES IN STATE & FEDERAL CASES
Constitutional questions are present in essentially every DUI case. For example, the Fourth Amendment governs whether there was cause to stop a vehicle, whether field sobriety tests or a preliminary breath test were validly consented to, and whether probable cause existed to arrest the defendant. The Due Process Clause of the Fifth Amendment may apply if officers provide misinformation about the consequences of refusing a blood alcohol test to obtain a blood or breath sample.
Motions to Dismiss, Suppress, & Limit Evidence
We have developed a significant bank of motions to draw on in defending DUI cases. We develop new motions to dismiss and suppress or limit evidence based on the circumstances of particular cases rather than file boilerplate motions.
PRESENTING EXPERT TESTIMONY
Though constitutional issues often arise and can be definitive defenses in DUI matters, we also consult with toxicologists and other experts as needed in preparing an aggressive defense. We have presented expert toxicological testimony in numerous drunk driving cases. In preparing to litigate any DUI case involving expert testimony, it is our practice to both understand the science at issue and review scientific literature or journal articles that support it.
---
Contact King, Campbell, Poretz, and Mitchell for a candid assessment of your case with an Alexandria DUI lawyer at (703) 468-8557 today.
--- WHAT PEOPLE SAY

At King, Campbell, Poretz, and Mitchell, your satisfaction is our priority! See for yourself what our clients have to say about working with us.
"I'd recommend him to anyone in need of help. Very patient and understanding. Walks you through the entire process step by step"

Mr. Ryan Campbell is The Great Lawyer! Very knowledgeable about the law and had my case dismissed!

- Eduardo O.

"Besides marrying my wife, hiring Joe King as my attorney was the best decision of my life."

Right from the start, I felt like I was in good hands. I could tell Joe King really cared about my situation and believed me.

- Mark T.

"I needed an attorney for a traffic related ticket, that could have been very bad, and was referred to Joe King"

Mr. King has the ability to really and truly listen, and then starts to strategize from a point of understanding.

- Meti L.

"You cannot find a better attorney than Joe King."

From our initial meeting and throughout the process I had a 100% confidence I had made the right choice. Joe was easy to communicate with, very professional.

- J.G.

"Mr. Ryan Campbell has been a great lawyer to me. He listened very carefully and very patiently to every detail of my case."

Mr. Campbell went above and beyond to defend me and I am great-full to have representing me.

- Habte Z.

"Evelyn represented me for my very complex divorce case."

My case became so complex and Evelyn managed to be one step ahead each time. She kept me updated at every step.

- Rinku S.

"Sean Sherlock handled my DUI case back in 2020. I was scared and full of doubt."

Mr. Sherlock is definitely for the people he represents.

- Evin R.

"Ms. Mitchell is that rare attorney that recognizes this rollercoaster and works to ease the transition, and sometimes brutal court case"

I highly recommend Evelyn Mitchell, if your marriage must be dissolved she is a lawyer you can trust to watch for your best interests and bring you to a good conclusion.

- Ross B.