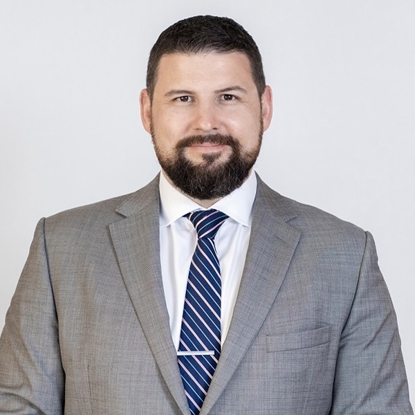 Sean A. Sherlock
Bio
Sean A. Sherlock is an award-winning trial attorney specializing in criminal defense and civil litigation. A passionate and forceful advocate for his clients, Mr. Sherlock consistently achieves outstanding results through the application of his extensive trial experience and legal insight.
Former Prosecutor, Innovative Criminal Defense Expert
Mr. Sherlock understands that good people sometimes find themselves in stressful legal situations and need a strong and compassionate advocate to help them navigate the legal system. Having tried hundreds of cases ranging from DUI/DWI, drug distribution, fraud, embezzlement, domestic violence, gang offenses, and murder, Mr. Sherlock's depth of experience as a former prosecutor for the City of Alexandria distinguishes him from other criminal defense attorneys.
Clients facing criminal charges benefit from his unique insights into how law enforcement and prosecutors build their cases and prepare for trial. He uses this knowledge to tailor a compelling legal strategy to the individual needs and circumstances of each client in a goal-oriented approach to criminal defense, resulting in outstanding results for hundreds of clients facing criminal charges throughout Northern Virginia jurisdictions. Mr. Sherlock is committed to finding creative solutions to his client's legal situations and works tirelessly to fight for their rights.
Aggressive and Focused Civil Litigator
The skills and experience Mr. Sherlock gained as a criminal prosecutor has led him to have success representing individuals and businesses in a variety of civil matters.
Mr. Sherlock is a passionate and aggressive advocate for individuals injured through the negligence of others and has successfully represented numerous clients in wrongful death, medical malpractice, and personal injury cases in courts throughout Northern Virginia.  He regularly represents individuals and businesses in contract disputes and other civil matters.
Legal Educator and Trainer
Mr. Sherlock's extensive legal knowledge and success in the courtroom make him a sought-after educator and trainer for other legal professionals. As a prosecutor, he conducted state-wide and local training for prosecutors, law enforcement officers, and allied professionals on a range of topics including evidence-based prosecution strategies in domestic violence cases, prosecution of criminal street gangs, Fourth and Fifth Amendment issues for police, educational neglect, animal cruelty, and others.
Since leaving the prosecutor's office, Mr. Sherlock routinely trains new police recruits in courtroom procedure and testimony at the Northern Virginia Criminal Justice Academy and has also conducted Virginia-State-Bar-approved continuing legal education for attorneys on topics including family abuse protective orders, and digital evidence.
Commitment to the Community
Mr. Sherlock was born in the City of Alexandria, where he now lives with his wife and three daughters. Mr. Sherlock devotes significant time to serving his community through his work on various charities and committees. He also serves on the board of directors of the Alexandria Bar Association and was appointed Chair of the Virginia State Bar's local attorney-disciplinary committee for the City of Alexandria in 2022.
Recognition
Alexandria Chamber of Commerce, 40 Under 40 – 2022
 
Virginia Lawyer's Weekly, Up and Coming Lawyers - 2021
Super Lawyers Rising Stars – 2021 - 2022
Top 40 Under 40, Criminal Defense¬, The National Trial Lawyers – 2019 - 2022
Client's Choice Award – Avvo
Victim Service Award, Alexandria Domestic Violence Program, and Sexual Assault – 2018
Education
J.D., American University, Washington College of Law, cum laude
B.A., The Pennsylvania State University
Bar Admissions
Virginia
U.S. District Court for the Eastern District of Virginia
U.S. District Court for the Western District of Virginia
District of Columbia (Inactive)