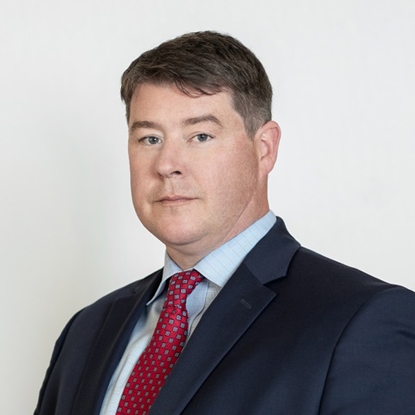 Ryan Campbell
Bio
Ryan is an experienced trial lawyer who has defended thousands of individuals in trial courts throughout Northern Virginia and has been recognized for his work by Washingtonian Magazine, Northern Virginia Magazine, and SuperLawyers.
A central tenet to Ryan's practice is service to others: There is no higher purpose than to serve this community and all of its members. It's sometimes lost in other areas of legal practice, but serving individuals is central to the practice of criminal defense, family law, and personal injury law. Every person deserves the best advocate to stand up for them and tell their story. No matter what.
Ryan was born and raised in Leesburg, Virginia – a small town at the time when he was growing up – where his parents and family knew most people in town. Every person was a neighbor and a friend. After graduating from Virginia Tech, he returned to the Capitol region and attended The George Washington University Law School. After law school, he clerked in the D.C. Superior Court and then joined the Public Defender's Office in Alexandria.
While with the Public Defender's Office, he represented hundreds of clients through trial and participated in dozens of jury trials. During this time, Ryan spent nearly two years handling a juvenile delinquency docket, representing children accused of crimes, a distinct and particularly challenging area of criminal law.
In the course of his career, he's represented thousands of clients charged with criminal offenses ranging from DUI to Homicide. He's also served as counsel in many civil matters including Protective Orders, Custody and Visitation matters, contested and uncontested divorces, Guardian ad litem, and various other civil matters. Over this time, Ryan has been privileged enough to represent thousands of deserving human beings that required a competent, experienced, and innovative advocate to tell their story to achieve the best possible result.
Acknowledgments
Washingtonian Magazine's best criminal defense lawyers – 2011, 2012, 2013, 2018
Northern Virginia Magazine's best criminal defense lawyers – 2012 to 2018.
Virginia Super Lawyers & Rising Stars: 2009 to 2018
Bar Admissions
Virginia
U.S. District Court for the Eastern District of Virginia
U.S. Court of Appeals for the Fourth Circuit
Notable Cases
Frederick Mwangi v. Commonwealth of Virginia, 277 Va. 292 (2009
Brandon Epps v. Commonwealth of Virginia, 59 Va.App. 71 (2011)
Education
J.D., The George Washington University Law School (2001)
B.S., Sociology, Virginia Tech (1999)